A New Literary History of Chicago
This book will take a capacious view of the literary, including dime novels, anarchist short stories from The Alarm, poems from Pilsen's early Spanish-language newspapers and Carlos Montezuma's Native American bulletin Wassaja, Nelson Algren's cookbook, Shirley Graham Du Bois's juvenile novel about Jean Baptiste Pointe Du Sable, Barbara Mertz's Egyptological mysteries, Jim Butcher's blockbuster fantasy series The Dresden Files, and other material from the social and generic margins. At the same time, I will attend to forgotten centers, to institutions like The Dial and the Fortnightly Club, and writers like Hobart Chatfield-Taylor, who reflect conservative, genteel, or middlebrow opinion. Within these widened horizons will run the main streams of Chicago literary history, its acknowledged geniuses from Henry Blake Fuller to Sara Paretsky.
Book
"Jesse Raber's fine book at once exposes the veiled coercion of the Bildung ideal at the core of progressive education, and redeems its promise. Wrestling productively with the tension between the claims to authority of professional educators and the hope for an aesthetic education for a more fully democratic society, he does not resolve it but, with the help of John Dewey, leaves it a much more creative tension than it now stands."

"How have educational institutions in the United States resolved the problem of affirming the cultural value of a civic and humanistic education in a democratic society grounded in the notion of individual autonomy? Raber's pathbreaking study examines how notions of an aesthetic education—education thought in relation to the teaching and experience of literature and the arts—figure in the writings of educators, novelists, and cultural theorists during the formative years of the late nineteenth and early twentieth century. This book makes necessary reading for anyone interested in how pedagogical thought negotiated the tension-riddled notion of cultural formation or "Bildung" as the modern American educational system was developing during the Progressive Era."

"Jesse Raber's fascinating study offers a fresh way of thinking about the intersections between literary production and educational theory in the Progressive Era. By reading the work of prominent American writers (Abraham Cahan, Willa Cather, and Charlotte Perkins Gilman) alongside the education movements that most closely mirrored their particular intellectual philosophies, Progressivism's Aesthetic Education shows how writers and educators jointly contributed to the reimagination of aesthetic education as means to social action."

"Working across aesthetic philosophy, cultural history, and a set of early twentieth-century American novels, Jesse Raber reasserts the centrality of education to the making of democratic citizens. Progressivism's Aesthetic Education illustrates how debates during the Progressive Era about cultural authority and public education continue to resonate today."

"Public education in the United States has long sought to establish cultural authority as a way to achieve social cohesion while also cultivating individuals with the ability to express themselves freely. In this innovative and sophisticated book, which blends educational history, literary criticism, and aesthetic theory, Jesse Raber shows that balancing these two pedagogical ideals has been nearly impossible. And yet, Raber also convincingly argues that such an ideal is not hopeless: the key to reconciliation is found in aesthetic education of the type John Dewey theorized."

"What's the use of aesthetic education? In this fascinating book, Jesse Raber blends literary history and philosophical analysis to show how Americans in the Progressive Era answered this question, and how their answers illuminate contemporary problems about cultural authority and democratic schooling. Clearly written and cleverly organized, Progressivism's Aesthetic Education presents a lively account of what aesthetic education has meant in both theory and practice, and imagines how we might reclaim its promise anew."
Progressivism's Aesthetic Education:
The Bildungsroman and the American School, 1890–1920
Palgrave MacMillan, Summer 2018
Public Humanities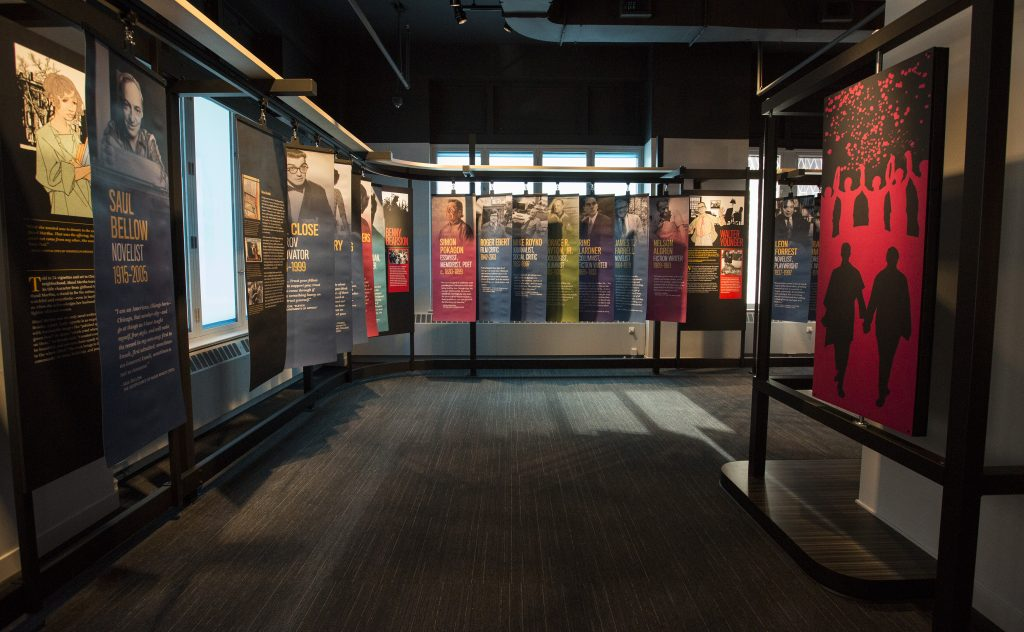 Conference Papers
"Herland and Zond: Charlotte Perkins Gilman and the Social Efficiency Educators"

presented at the Futures ofAmerican Studes Institute in Dartmouth, NH (June 2016)

"Aesthetic Education Goes to School"

presented at the ACLA annual conference in Cambridge, MA (March 2016)

"Can an Aesthetic Community Be a Just Community?"

presented at the American Comparative Literature Association (ACLA) annual conference in Providence, RI (April 2012)

"Willa Cather and the Aesthetics of Progressivism"

presented at the Northeast Modern Labnguage Association (NeMLA) annual conference in New Brunswick, NJ (April 2011).
Journalism
Adjunct Faculty, School of the Art Institute of Chicago
First Year Seminar I: Pragmatism (fall 2014)
First Year Seminar I: The Art of Temperance (fall 2014)
First Year Seminar I: Shades of Green (2015, spring and fall; 2016, spring and fall)
First Year Seminar II: The (In)human Body (fall 2016, spring 2017)
Adjunct Faculty, Loyola University Chicago
Writing Responsibly (fall 2015, spring 2016)
Instructor, Harvard University
Junior tutorial: Self-Made in America: Transformations of Autonomy from Franklin to Obama (2009)
Head Teaching Fellow, Harvard University
English 182, Science Fiction (Professor Stephen Burt, 2009)
Teaching Fellow, Harvard University
English 168d, Postwar American and British Literature (Professor James Wood, 2008)
English 173, Southern Literature and Culture (Professors John Stauffer and Jason Stevens, 2009)
US­World 23, Art and Thought of the Cold War (Professor Louis Menand, 2010)
English 174f, Faulkner: The Major Works (Professor Jason Stevens, 2011)
English 63, The Global Bildungsroman (Professor Amanda Claybaugh, 2011)
Harvard University
PhD in English, 2014
The University of Chicago
BA in English, 2005